Okuma süresi:
6
dakika
    "The noblest art is that of making others happy." P.T. BARNUM
P.T. Barnum and The Greatest Showman.
The Greatest Showman has hit the cinemas lately, waiting for audience with arms wide open. The musical movie based merely on the biography of P.T. Barnum and Barnum's American Museum; later to be called Ringling Bros. and Barnum & Bailey Circus which closed its curtains permanently on May 2017 due to high maintenance costs and low attendance ratio.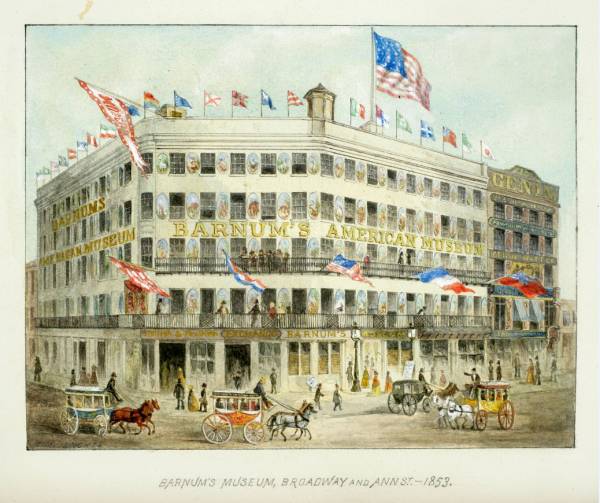 There are several intentionally manipulated details within the story line such as; Philip Carlyle has been inspired by James Anthony Bailey and doesn't really exits, Barnum's unfulfilled passion for money and his career as a businessman and as the mayor of Bridgeport, Connecticut were partly neglected, falsely presented intense relationship between Jenny Lind a.k.a. Swedish Nightingale and Mr. Barnum a.k.a. Prince of Humbugs.Therefore, the musical movie shall be considered as semi-biographic, semi-fictional.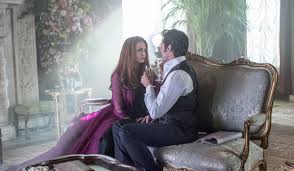 In fact, "The Greatest Showman" isn't the first musical based on the Barnum's life; "Barnum" is an American musical with a book by Mark Bramble, lyrics by Michael Stewart, and music by Cy Coleman. It is covering the period from 1835 through 1880 in America and major cities of the world where Barnum took his performing companies.
The production combines elements of traditional musical theater with the spectacle of the circus. The original Broadway production ran for 854 performances and was followed by a London production, among others.
Creative Cast Behind the Show
The Greatest Showman has enormous contributors; the musical movie is directed by upcoming director Michael Gracey, and written by Sex and the City writer Jenny Bicks alongside Oscar winner writer / adapter Bill Condon.
The film stars includes; 'The Greatest Showman of Our Decade' Hugh Jackman, 'High School Sweetheart' Zac Efron, 'The Most Elegant' Michelle Williams, 'Remarkably Astonishing' Rebecca Ferguson, and as Hugh Jackman himself stated 'The Badass' Zendaya. Songs by Tony and Oscar winner songwriters Pasek and Paul (La La Land and Dear Evan Hansen), Emmy winner John Debney and Joseph Trapanese. The uplifting choreographies are created by Ashley Wallen.
In addition to all, long-time Broadway-belter Keala Settle. There are multiple honorable mentions from Broadway stages; Shuler Hensley, Alex Wong, Michael Barra, Eric Anderson, Byron Jennings, Will Swenson, Cynthia Erivo, Jeremy Jordan, Andrew Keenan-Bolger and Natalie Weiss as both on and off stage.
The Balance and The Strings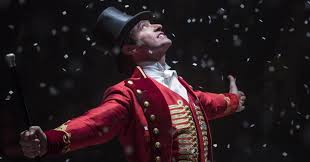 Hugh Jackman deserves every credit given to his name. He puts a refreshing and captivating performance as P.T.Barnum as given by the writers. His development from an admirer who lives between the bubbles of ideas into an unsatisfied, cunning entertainer puts audience on the judge's chair. While watching Jackman's elaborated performance; one cannot help but flow with it. Hugh Jackman knows how to take the audience to walk on a tightrope without hesitation.
Come to think of it; is he the one who keeps the movie watchable? I couldn't agree and disagree more. Bicks and Condon seemed to stuck between the grand dilemma of going through with half-fictional story of Barnum or flourishing side stories by giving up the control over the anchor which keeps the movie stable. Songs could have been combined into a one scene; such as "Come Alive" and "Greatest Show Reprise" or "Tightrope" combined with "Never Enough Reprise", so that we could have more room for other details. Michael Gracey shares his vision and talent fascinatingly although some scenes feel like made just for the eyes.
However Big, However Small
Michele Williams stands as the living statue of elegance though she seemed like nothing more than it.
Williams' acting is satisfying as long as she is on the screen but merely memorable in her absence. Her dignified moves during dancing or little quirks during acting or half-assed vocals; surely states a lovable Charity Barnum. Her character was drawn as two-dimensioned and she clearly carried it like a crown. Would it be better if we got to see a bit more of Charity's humane sides? I guess, it would be eye-opening and more vivid.
Star-Crossed Lovers
Zac Efron and Zendaya clearly made a power couple from the first slow-motioned scene. One cannot be separated from the other. In fact, they are too perfect! Two star-crossed lovers who are meant to be together still they need to 'rewrite the stars' first. Their story abundantly predictable however dazzling. Their chemistry when mixed with head-spinning choreography; turn out to be one of the most satisfying moments of the whole movie. You don't tend to fly with them or fall with them as their story evolves, anyhow it leaves a melodramatic smile on your face.
Our Beloved Bearded Lady
Keala Settle is the powerhouse. It is more than satisfying to see a Broadway Belter to smash down glass-made screen. "This is me" stands as the march of the movie and the most thrilling, uplifting part of the movie while 'Bearded Lady' declares war against discrimination. She turns into a leader with courage and self-esteem from an ashamed outcast. She leads the ring and surely calls the shots. –Eat your heart out, Britney- But that's all you will get from her, at least it is what is feels like since the movie's story line doesn't tend give you the relaxation or the acceleration right after the hit song.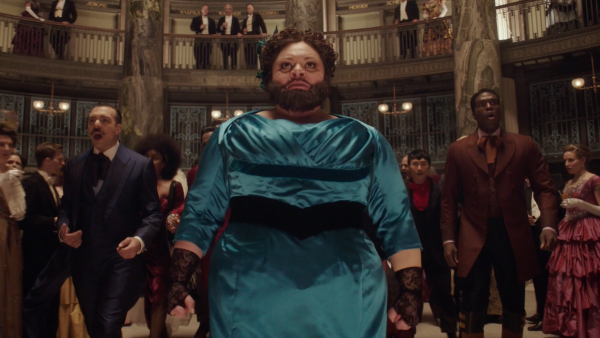 Who knows; maybe Barnum should have taken our "Bearded Lady" on tour instead of the "Swedish Nightingale".
The Decadence & Rising of the Greatest Showman
The movie shifts between the stories of humbugs, star-crossed lovers, showmen, family, scandals although sometimes it falls into freezing waters. Is it acceptable? Depends on the intention and expectation you have. This is cannot be denied that the industry has the lack of original projects, one of the biggest reasons that it took seven years for movie to come out. An original score, using Broadway stars in the movie and actually giving credit for voice-over artists. Movie may not be the greatest show ever but for sure it gives the signals for a modified new world ahead.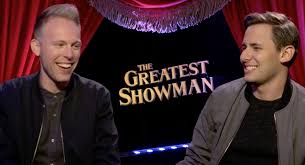 This is the heart-breaking truth that Pasek and Paul has neglected using the songs as a whole and using a signature melody but composing hits individually. Not creating a thoroughly surrounding orchestration sounds like a rookie mistake and wouldn't be expected from a Tony Award and Academy Award winner creative duo, Pasek&Paul. Using a repetitive sound or mixing characteristic parts together could have warm the seats of audience a bit more. -Like they did masterfully in Dear Evan Hansen or check Hamilton or any other musical? – Even though, this won't affect the admire we have for Pasek and Paul. – At least not as much as La La Land did. Don't make me even start with that. –  However, they used ukulele in "From now on" and shots for rhythms with shaking strings in "Other Side", so they won me over.
A Cult or Not?
The Greatest Showman has the possibility -Low but still- of becoming a new cult movie, not because it has the best cinematography or the best scenario or not even the best music but what is stands for.
Even it is not the whole story of Barnum; – Whom is a true capitalist- the movie spreads hope and happiness. It gives you the relief of making bad choices and remembering that there is always someone beside you. Somewhere along the road, even with the faulty motivations, you made something right. Reminds us, the one who is hurt the most has the brightest heart. Tells us the story of the fall of elimination and discrimination by just saying; "This is me!" The movie stands as the salvation of the humanity.
As the Greatest Showman said; "There is a sucker born every minute." Don't be a one and stand for the rights you believe. Stand for what makes you brave and unique.
See Also;
https://www.youtube.com/watch?v=PluaPvhkIMU
https://www.youtube.com/watch?v=XLFEvHWD_NE